View our Product Catalog
Download PDF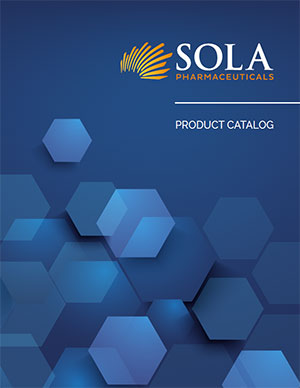 Sola Pharmaceuticals is a pharmaceutical manufacturer that develops and markets high-quality prescription and over-the-counter products with our primary focus being extended topical medications such as creams, ointments, gels, lotions, and patches.
Our products are manufactured in the United States at an FDA approved, cGMP certified liquid and semi-solid manufacturing and packaging plant.
Our products are stored and shipped directly from our state licensed, FDA registered and approved, cGMP certified, and DSCSA compliant Distribution Facility located in Baton Rouge, Louisiana. With secure warehousing and internal logistics resources, we can deliver our pharmaceuticals portfolio efficiently anywhere in the United States.
Download our Product Catalog >